nDash.co is a content creation platform that provides brands and agencies with access to the world's top freelance writers.
nDash Writer Profile for Jacob Quinn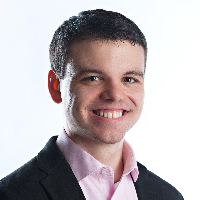 Headline
Writer & Content Strategist
About Me
Blog & article writing can make or break your business' online marketing strategy.
When done right, it can drive more traffic to your website, establish you as a trusted authority in your industry and turn browsers into hot leads and paying customers.
That's where I come in. My writing services are designed to meet the specific needs of businesses like yours. Including:
- Creating blog and article content that helps remove the barriers to making a sale
- Using "keywords" to help you become more visible in Google searches
- Writing high-quality, well-researched posts that set you head and shoulders above your competitors in the minds of your customers.
I'd love to hear about your business specific needs! Feel free to contact me and let me know how I can help.
Industries I Write About
Real Estate
Find writers and ideas in this industry
Marketing & Advertising
Poster Advertising & Digital Marketing
Find writers and ideas in this industry
Internet
Find writers and ideas in this industry
My Writing Samples
Google's Enforcing HTTPS - Is Your Website Ready for Chrome 68?
A brief history of Google's relationship with HTTPS and their plans for the internet's future.
https://wp-rocket.me/blog/googles-enforcing-https-website-ready-chrome-68/
The Wild Posting That Changed The World
The shadow silhouette that took Apple and the world by storm.
https://wildposting.com/blog/wild-posting-that-changed-the-world/
Do Wild Postings Need Copy?
Does copy help or hurt a marketing campaign?
https://wildposting.com/blog/do-wild-postings-need-copy/
The Simple Way To Get A Truckload of Referrals
Actionable ideas that increase real estate agent referrals.
https://medium.com/@jakobquinn/the-simple-way-to-get-a-truckload-of-referrals-ebc89c857f21
How To Overcome The Slow Season
Actionable strategies real estate agents can use to increase their sales even in the slow season.
https://docs.google.com/document/d/1IPDI-ArP6kYsCaPdNB3MBeRl4tvgOEKNd1usoy1jvbA/edit?usp=sharing
Warning: Hacking Your Android Just Got Easier
The Android vulnerability that enabled hackers to take over your phone.
https://docs.google.com/document/d/1tLyBTkewGFasRmKUxRSlviaTEfH5KO-QWaqlkswtaZ0/edit?usp=sharing
Everything You Need To Know About Facebook Business Manager
The Ultimate Guide To Facebook Business Manager
https://docs.google.com/document/d/1aKlh6SWIlEGnoaMFZBo3w_BRFkO2ERn4A175Zf8ZzWk/edit?usp=sharing
How To Improve Your Amazon Ads To Increase Sales
Strategies for improving the ROI of your Amazon Ads
https://www.singlegrain.com/amazon/how-to-improve-your-amazon-ads-to-increase-sales/
Experience
Content Writer
Write blog posts, show notes and breakdowns
Company: Amplify- 1st Audio Marketing Agency
I worked there from 3/2018 until now
Ghostwriter & Content Strategist
Write blog posts on poster advertising.
Company: Dashtwo
I worked there from 7/2017 until 7/2018
Ghostwriter
Wrote 500-2,000 word articles for various industries.
Company: The Hoth
I worked there from 3/2018 until 5/2018
Ghostwriter
Wrote 1,500-2,000 word articles on Wordpress and web development.
Company: Words By Birds
I worked there from 3/2018 until 4/2018
Ghostwriter
Wrote 2,000-word articles on tech.
Company: Codeless
I worked there from 1/2018 until 3/2018
Ghostwriter
Added 700-1,000 words, images and relevant links to Evergreen articles.
Company: Single Grain
I worked there from 3/2017 until 7/2017
Ghostwriter
Wrote a long-form article on Facebook Business Manager.
Company: Voy Media
I worked there from 5/2018 until 6/2018
Content I Write
Ideas and Pitches I Wrote
5 Tips For Generating B2B Leads Using Instagram
Shopify, Buffer and leveraging Influencers are just a few of the Instagram marketing practices (and results) that many B2B companies don't know about. They know that Instagram could be a valuable resource, they just don't know where to start or if the platform is even worth the investment. This post would aim to show B2B companies the value of Instagram marketing and how to use it effectively to generate more leads.
Content type: Blog Post
Links:
10 Interview Questions You Should Be Asking Your Focus Groups
You've got the focus group together with the right people, but want questions should you be asking? More importantly, what questions will get the answers that'll help increase your sales? In this article, I'm going to share ten questions that'll help you mine the gold of your target market and improve your service and product. We'll also tackle the questions you want to stay away from and how to frame your interview correctly.
Content type: Blog Post
Links: